I suggest that you find a
xbox 360
that you dont care about to take apart so just in case something happens its not a big deal. Also this does void your warranty and iam not at fault if you mess up!
Tools needed
T8
T10
Small thin rod or small "minus head" screw driver
"plus headed" screw driver(If you want to take apart your dvd drive)
1st. Is to take everything off you
xbox
360(Cables,wif fi adapter,ect.)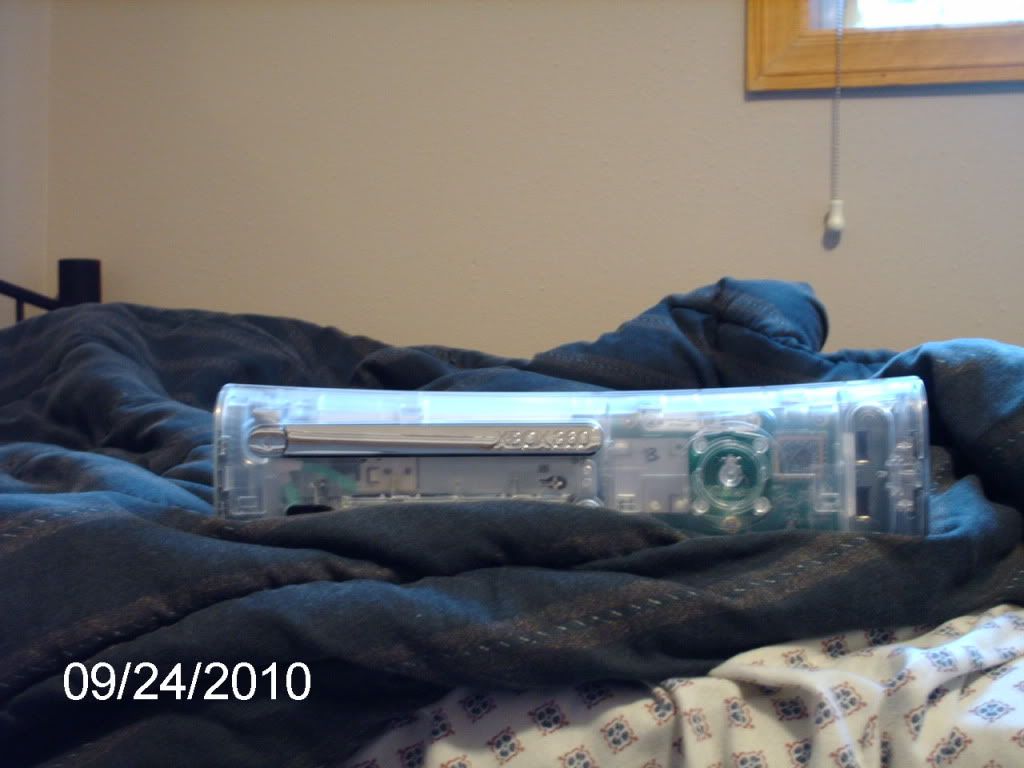 2nd. Take off your xbox 360 face plate
3rd. Take off the top grills on your xbox 360. To take them off(I start on the top 1st) Bend the front of it just so much then get a small rod or small screw driver and stick it in through the small air holes on the top/bottom xbox 360. Make sure to do it on both sides and both of them.
There will be 3 of them that you have to push on both sides and on top and bottom to get your gril plates off. Here are where they are.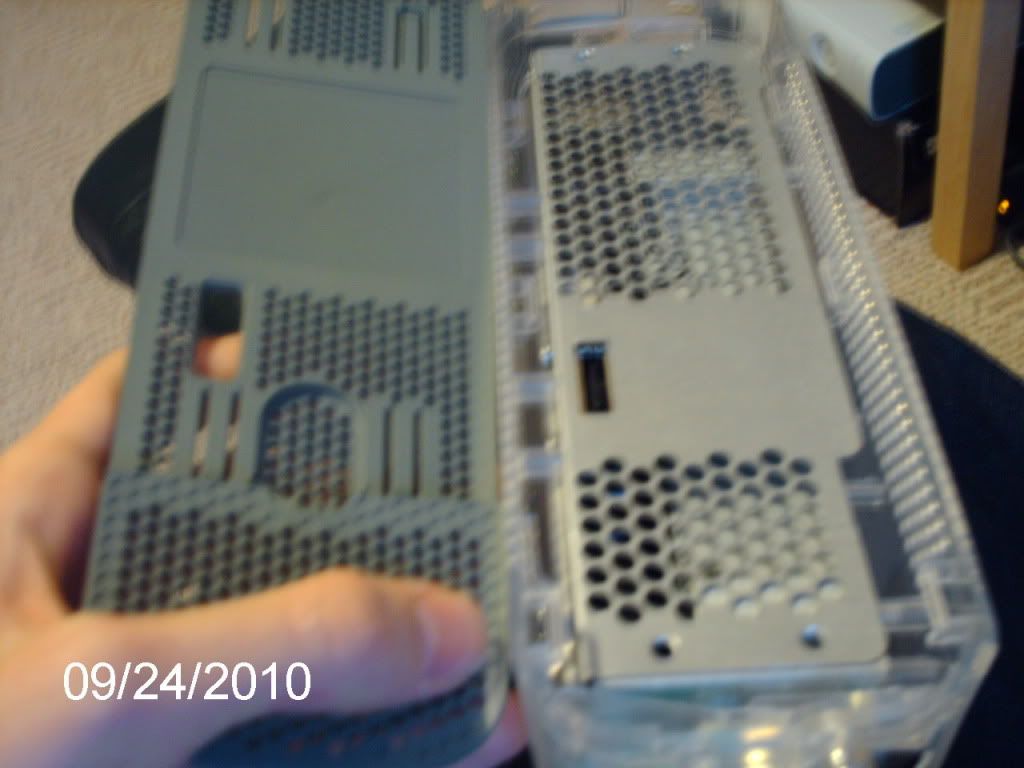 4th. Do the same thing for the bottom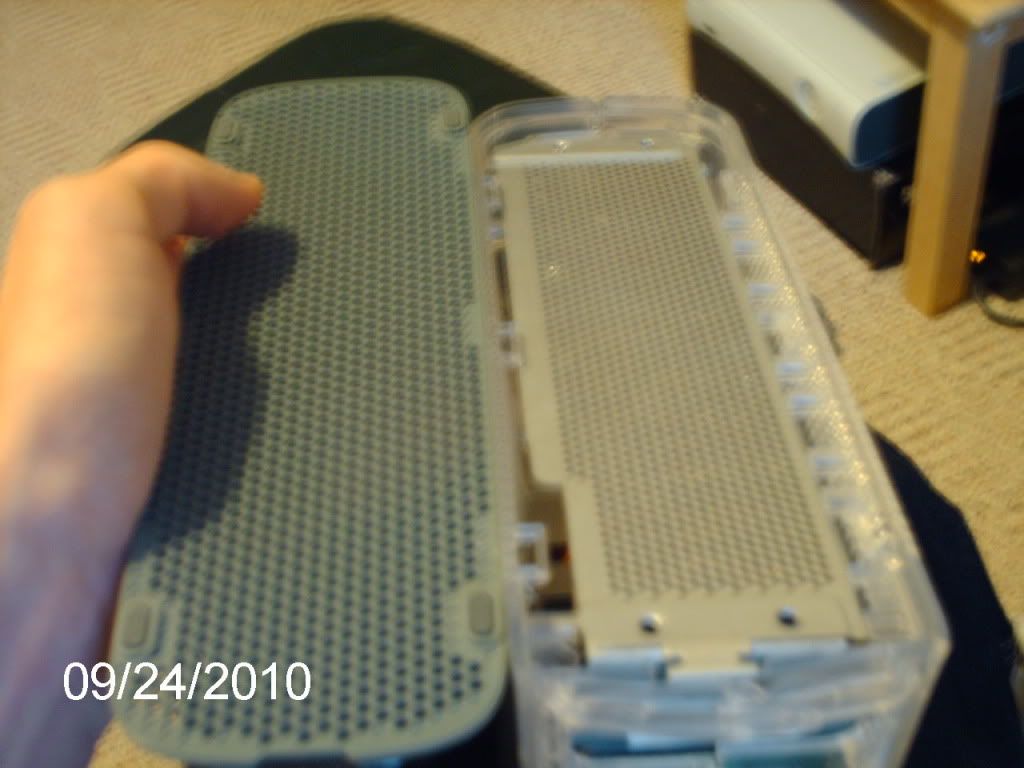 5th. Flip your xbox 360 up side down.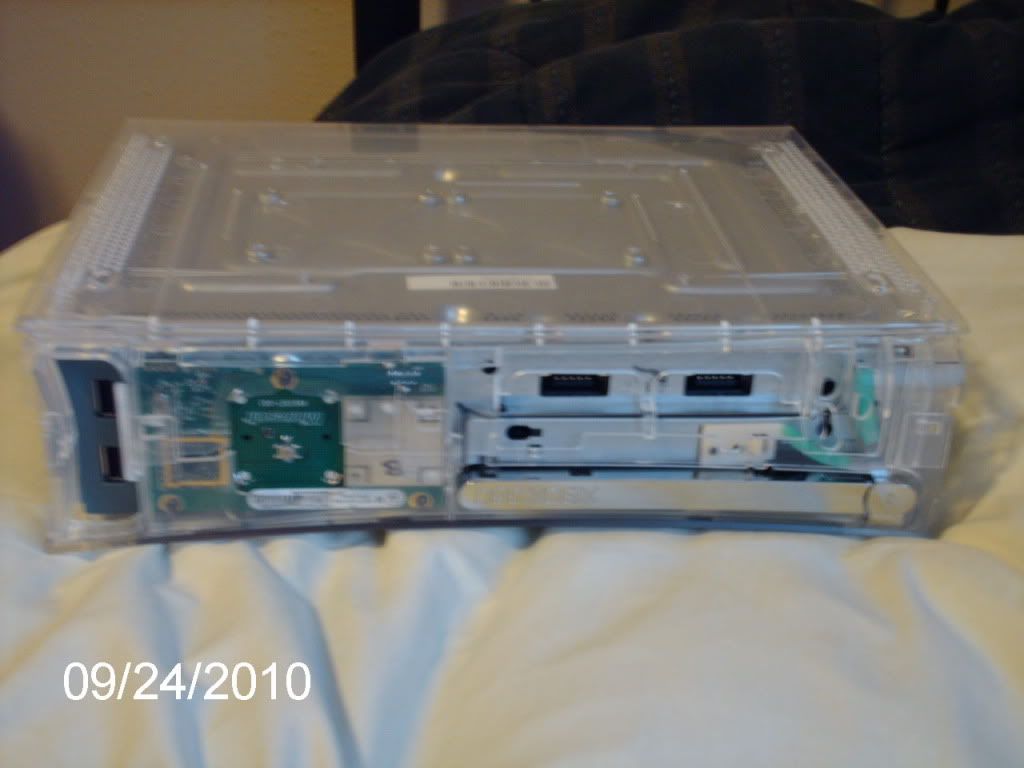 6th. Get a small "minus" head screw diver and put it under the hook and while pushing down slowly on it push up genitally up so that they can become un hooked.(Do that for all 3 of them)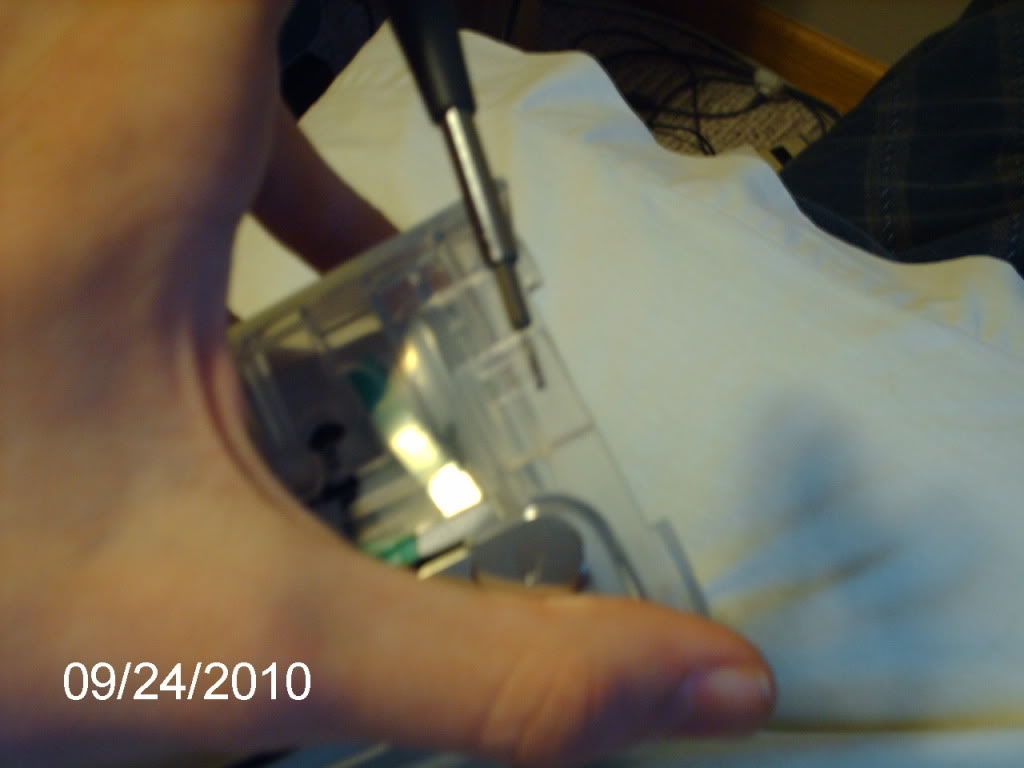 7th. Push up on your xbox 360 to get all of the front hooks off.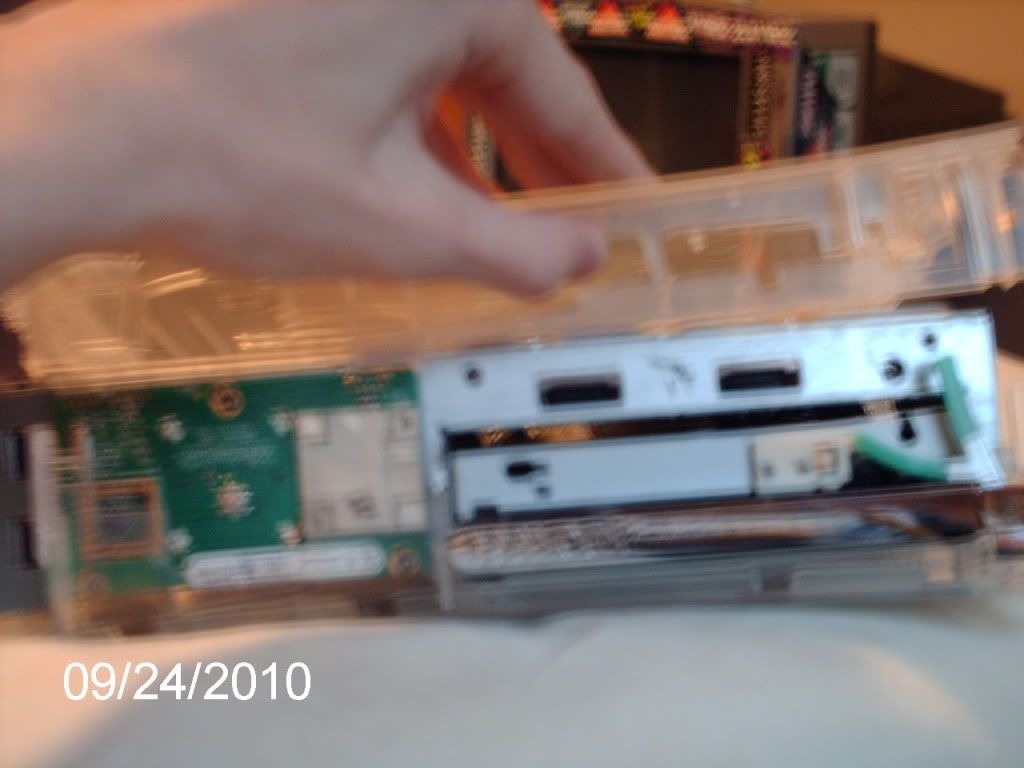 8th. Read this to find out how to open up your xbox 360 really fast.(I suggest that you lay down your xbox 360 upside down to do this)
Click me!!!!
9th. So after you do that you xbox 360 should have only the top case on it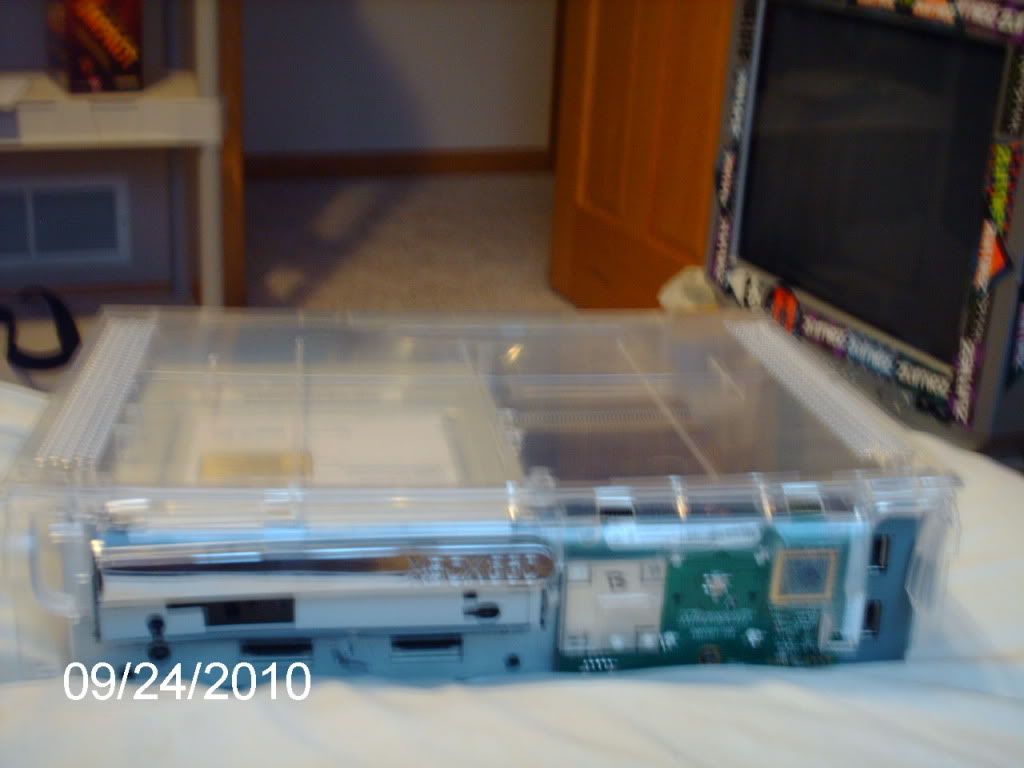 10th. Take off the Dvd drive ejector button(just slowly snap it off)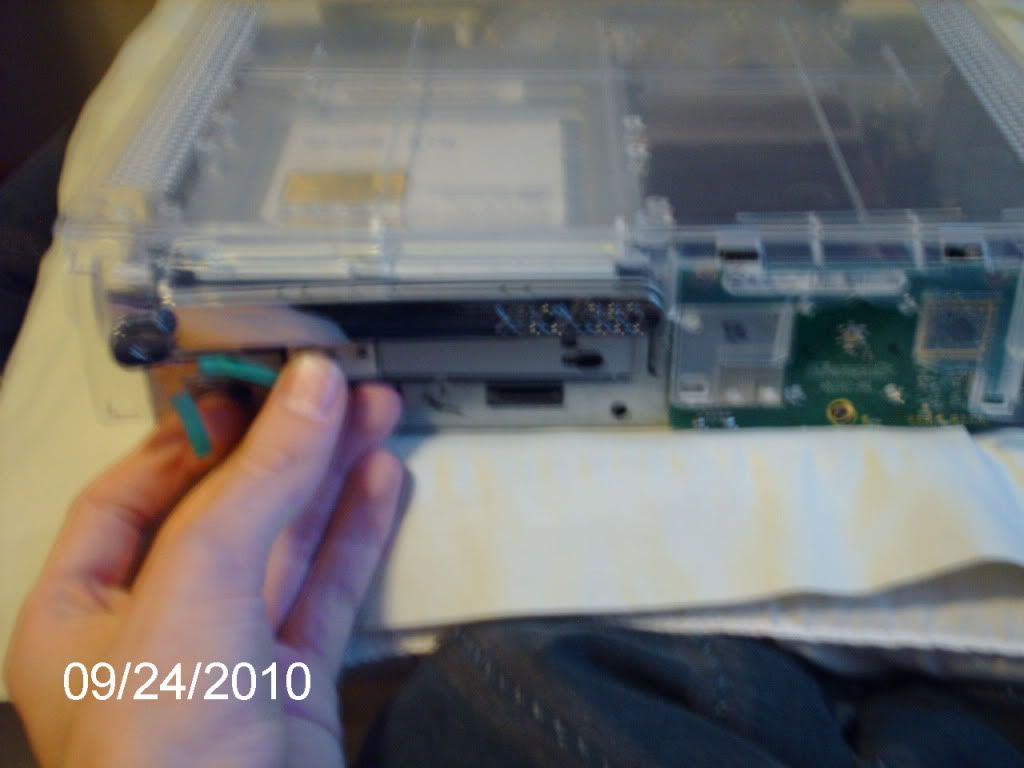 11th. Flip you xbox 360 over and take out these screws.(You dont need to put these screws when you put back your xbox 360 together but you can if you want)In case you wondering if you took off the right screw. To the left of my t8 is how big the screw is that you need to take off the shell.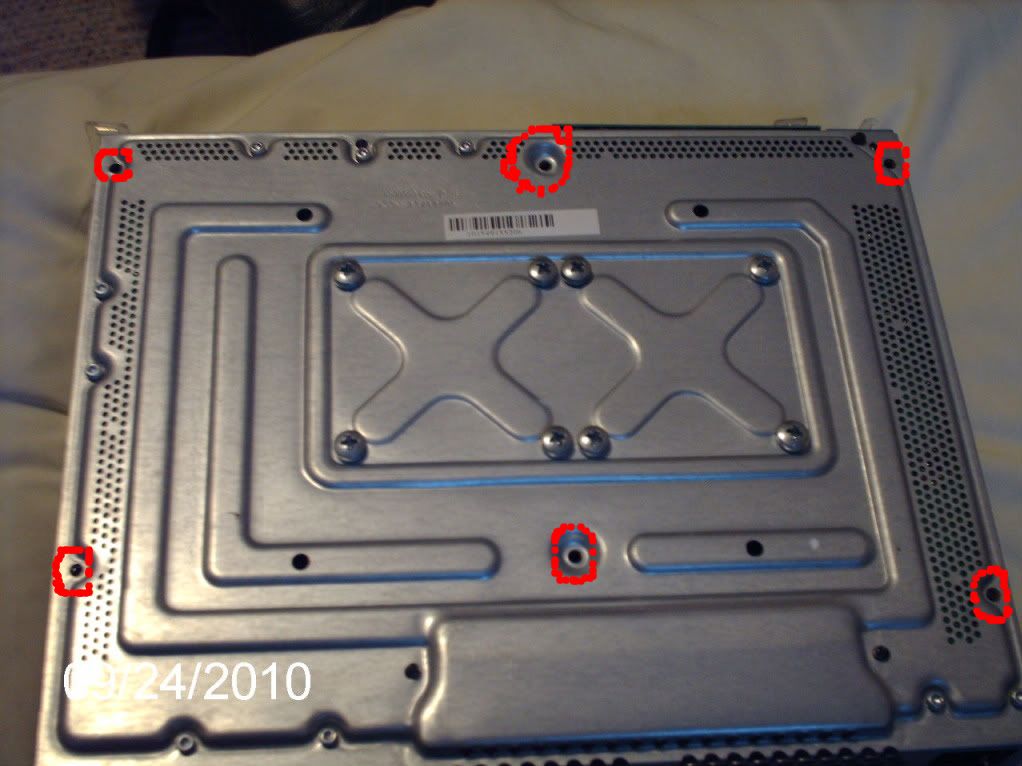 12th. Now take off the top shell of your xbox 360(To take off the little plastic part over your ROL board simply grab the top part of it and slowly snap it back and do the same for the bottom and its off.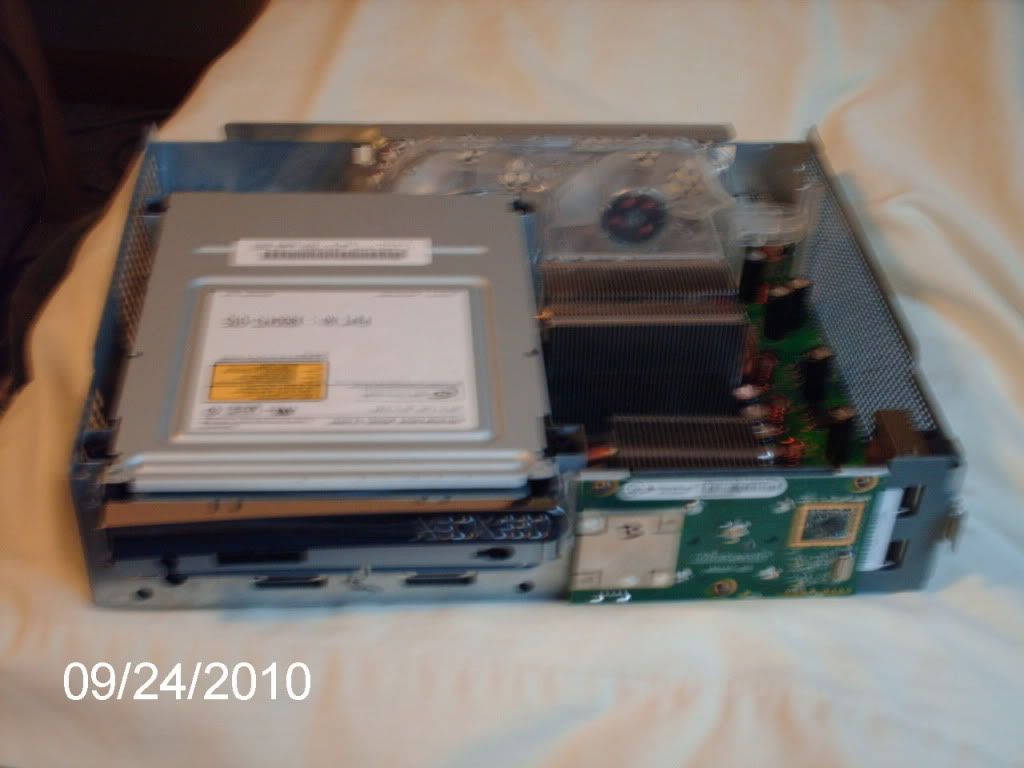 13th. To take the ROL board off get your t8 and un screw the screws on it. Once you have it unscrewed simply grab it and slowly push it towards you to get it off
the xbox 360.
14th. Now that you have the ROL board off take out the Dvd drive now. there are 2 cables in under the drive and to get to them simply lift up your xbox 360 and grab 1 cable and slow pull it off.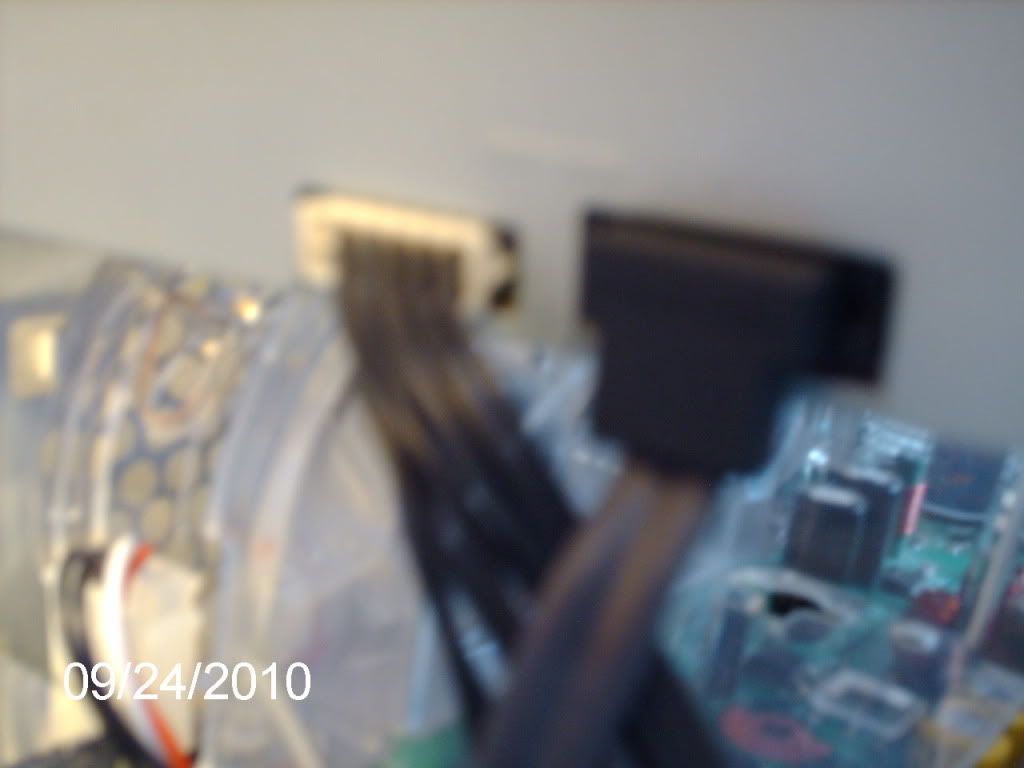 Here is how to take apart your dvd drive if you need too.
To take apart your dvd drive if you need to to simply flip the drive over and un screw the screws and then carefully pull the top off the bottom part.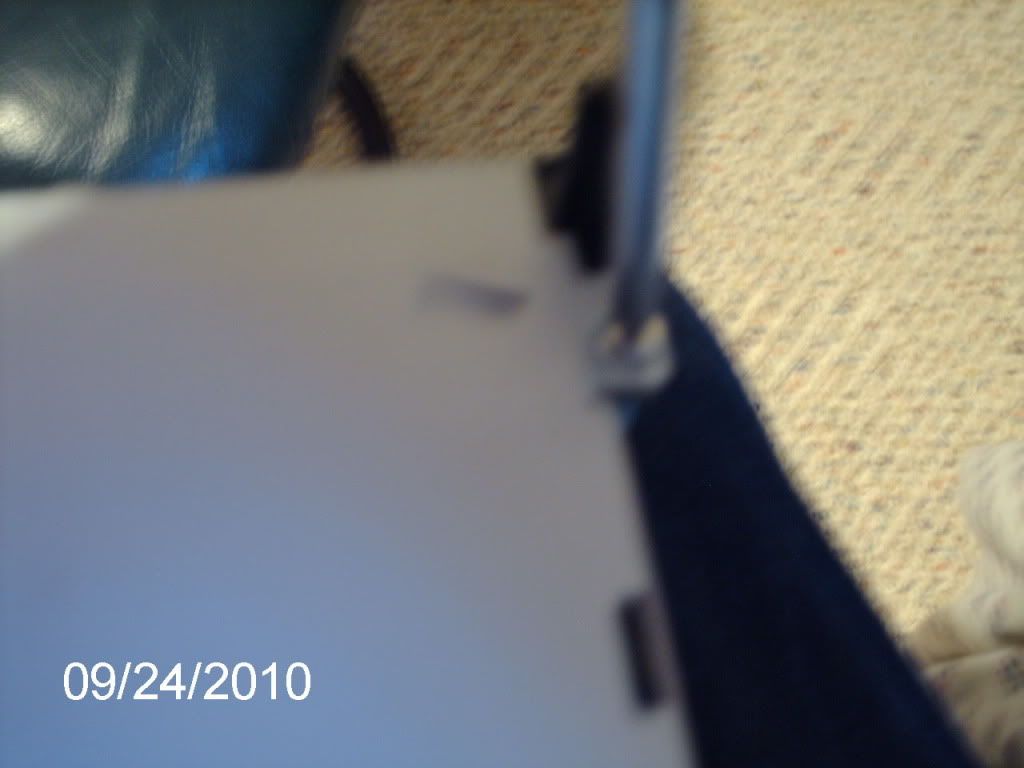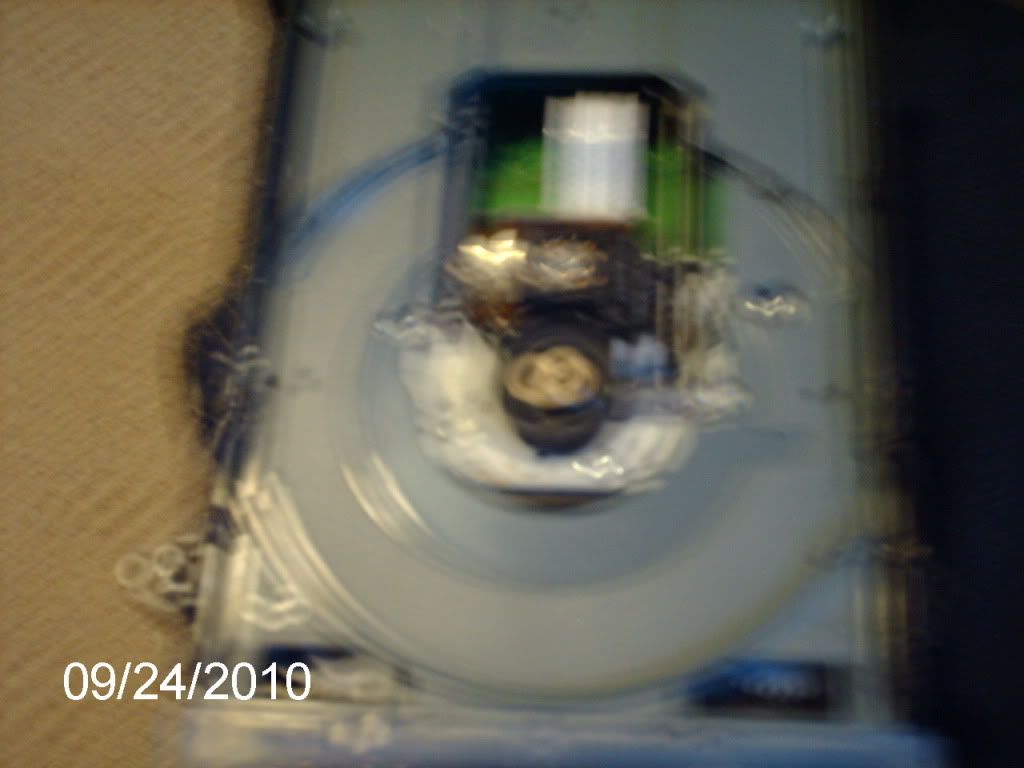 15th. After you take off your dvd drive out take off your xbox 360 air wind tunnel
16th. Take off your xbox 360 fans. To take them off 1st unplug the fan from your motherboard. Then bend the top metal part above it and push hard but carefully on both sides. Then when you have it out of the metal part carefully pull it towards you then pull up and its out.
If you want to take the motherboard off look here.
Get your t10 and un screw all the screws on the bottom of the metal case of the xbox 360. Then when you have that done grab the 2 memory card slots and pull up. If you want to take off the x clamps look at scars tut to do so. Click here on how to take them off.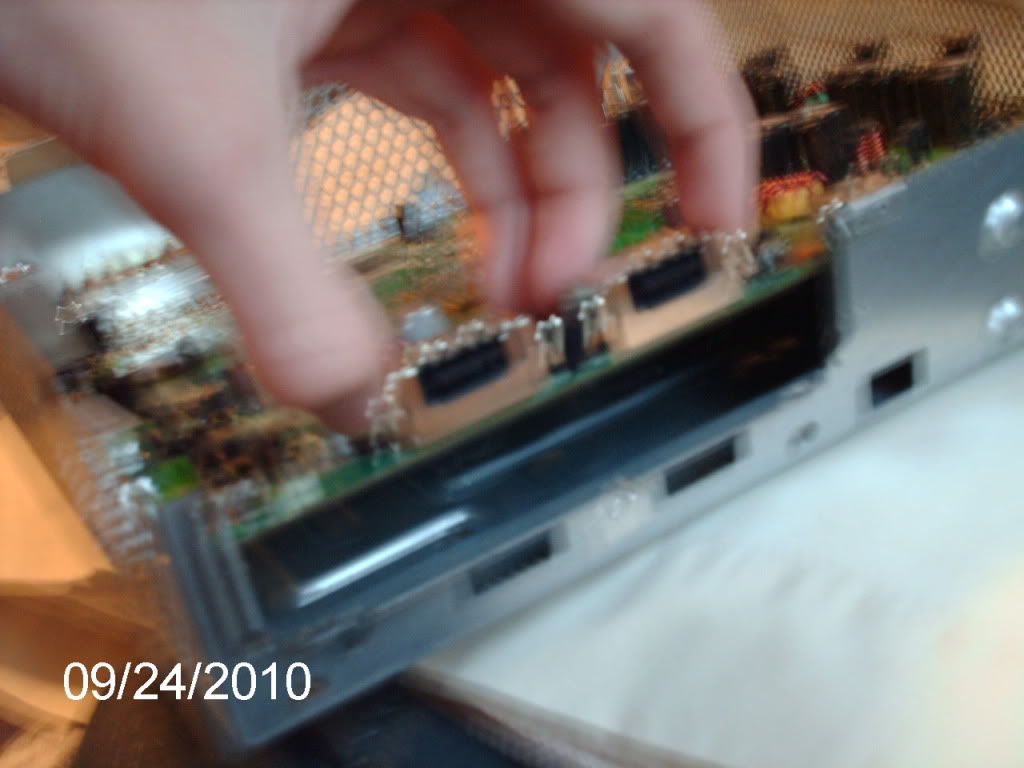 Now to put the xbox 360 back together part
Now this is the easy part you simply just do what you did in reverse.
1st. Put the top xbox 360 shell on.
2nd. Put the dvd drive button back on.
3rd. Put the bottom xbox 360 shell on.
4th. Press both of the shells together until you hear a click and then double check to make sure they are on.
5th. Put the top grills on the xbox 360 and press down on them until you hear a click.
6th. Then put the face plate back on the xbox 360.